Recover Photos from Compact Flash Card
The step by step guide to recover deleted or lost photos from Compact Flash Card
Higher transfer speed and capacity, CompactFlash card is a popular card choice for use with personal digital cameras. However, lost data also could not be avoided. There are various reasons why the data may be missing. They may be missing because files are mistakenly deleted, the CompactFlash card is formatted, damaged or not entered correctly. As far as know, many people think once it's gone, the deleted could not be recovered.
Some people turn to Data Recovery companies so as to get back the deleted files from CompactFlash card . It is not a good solution indeed, for not only the high service fee, but you need to take the risk of your privacy during the long waiting time. Actually, you can easily recover deleted files from CompactFlash card by yourself. What you need is a good mood and workable software like Compact Flash Card Recovery.
First, instantly stop using or storing files into the CompactFlash card when you find some files are deleted or lost. This will increase the chance to get back lost files. After you delete files or perform format operation, the deleted data will be stored into a new "space", and could be recovered as long as it is not overwritten.
Then, you need to download and install Compact Flash Card Recovery to scan your CompactFlash card. A card reader may be needed if your computer doesn't recognize your camera or digital media. Now directly connected your camera with your computer, or attach the card reader to an available serial port. Once done, you can launch the software to perform the recovery. It's easy to use. Here is the step by step tutorial from which you can get more detailed information:
Step 1. Run Flash Card Recovery, and choose Compact Flash card in the Drives list.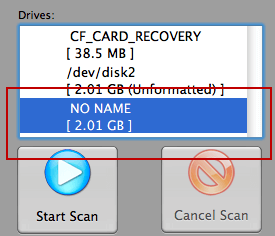 Step 2. On the left bottom corner, select the files types you want to recover or you can directly choose a camera model.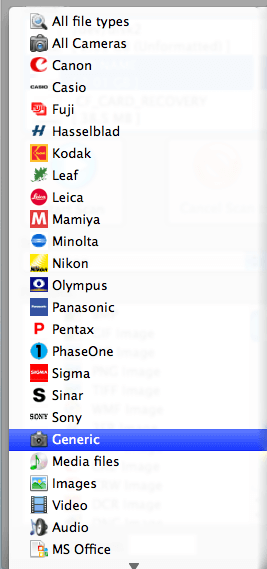 Step 3. Click the Option button on the menu bar and select a separate local folder to save the recovered photos. Do not select CompactFlash card to save the output photos, because it may damage photos on the card and photos will not be recovered. The default save directory is: My Documents\My Pictures\Recovered.
Step 4. Click on the Start Scan button. The program will start a complete scan. The output files will be automatically stored in the selected local folder.
During the scanning, the files begin to display in the list. You can preview the pictures by clicking the file names. Or to view the properties, list or thumbnails from the context menu.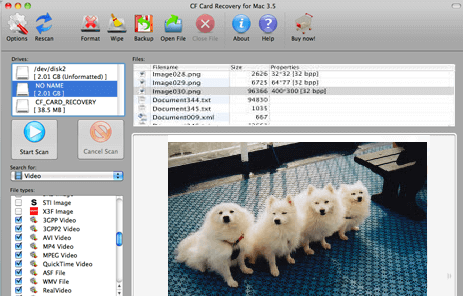 A dialog will remind you once the scan is completed
Now follow the save directory to find the recovered photos. Just with few clicks, the gone photos are recovered.
Related articles: